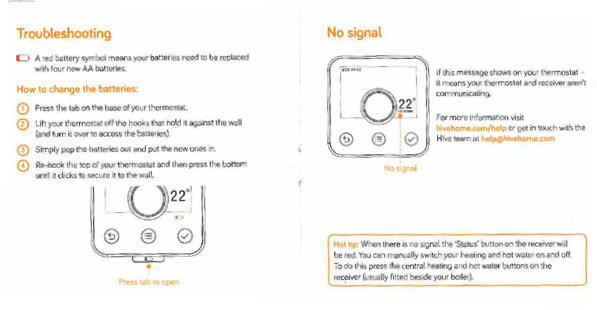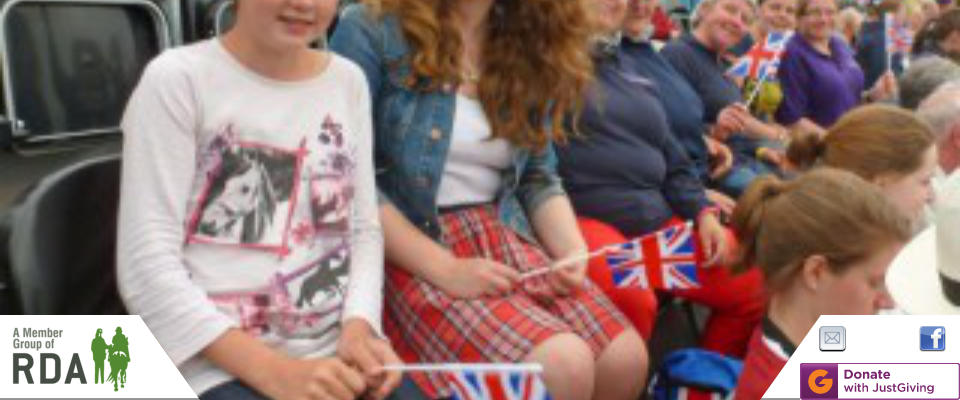 Offering riding opportunities to disabled people in
Oxfordshire and beyond.
Cheeky Charlie - a well-chosen name. Charlie came to us in 2002 and was born in 1989. He
gives our small riders some lovely rides but can cause leaders some problems when they bring
him up from the field. Concentration is the key!
Our horses are all very different characters - matched carefully with our riders.
Polo is a 13.1 welsh-cross strawberry roan. He is almost grey in the summer and
has a much darker flecked coat in the winter. Polo came to us after having some
fun and experience as a Pony Club all-rounder. It is best to keep calm and quiet
with Polo - he has some good memories that he would sometimes like to refresh.
Polo is a great fun ride who also loves kisses and cuddles.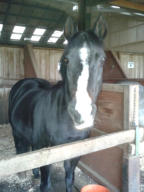 Candy - loves the boys and is a real beauty. She is a great favourite
with the volunteers and riders but can be a bit of a handful when led
down to the field after day in the yard.
Charlie B is a special pony for those who like to learn dressage and compete. A nice
forward-going gentle chap with kind eyes.
Mr Brown is an extremely popular ride. He had some early problems
with lameness but seems to be over it now, thanks to a bit of tender
loving care and therapy.
Simba belongs to Hollie and is a lovely chap who recently
passed his vetting with flying colours. 10 years old in 2016 ,
14.2 hh and reluctantly outgrown by his previous owner.
Speckles was 5 years old when we bought him in 2000. He rides and drives and excels in
everything. Everyone loves to ride him – he is the perfect pony. Speckles is the one to use
for a suitable rider to have their first canter!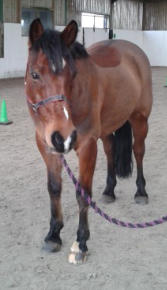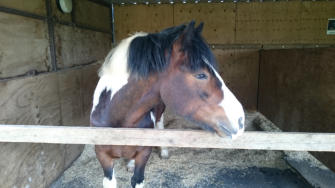 Jim Bob 14.2 and 6 years old (2016). Jim Bob came from a
riding school where he was competing with the younger
riders, doing sponsored rides and taking nervous adults
out on hacks.
Roxy 15.1 and 7 years old (2016) previously done in-hand showing,
hunting, clear rounds with the youngsters of the family, and
hacking with the older family members.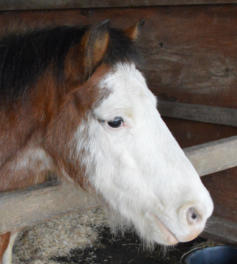 Bryn is our smallest pony but he walks out beautifully - short legs
don't necessarily mean slow! Bryn is a cheerful chap who is ideal
for our smaller riders.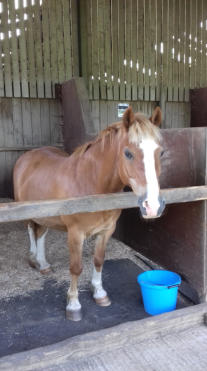 Jasper, purchased in May 2017
(12years old at the time), 13hh. He
seems very laid back but don't be
fooled - as with all ponies, he can
pop in a bit of a surprise when you
lose concentration.
Jasper came from a family home
and was previously ridden by the 2
children. Apparently, when they
got fed up, they would jump off
and leave him and he would just
stand there until they returned (we
haven't tested this!).