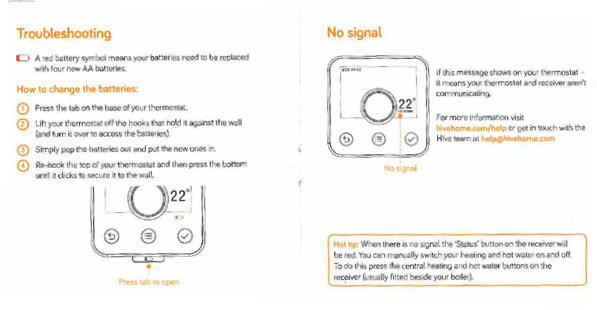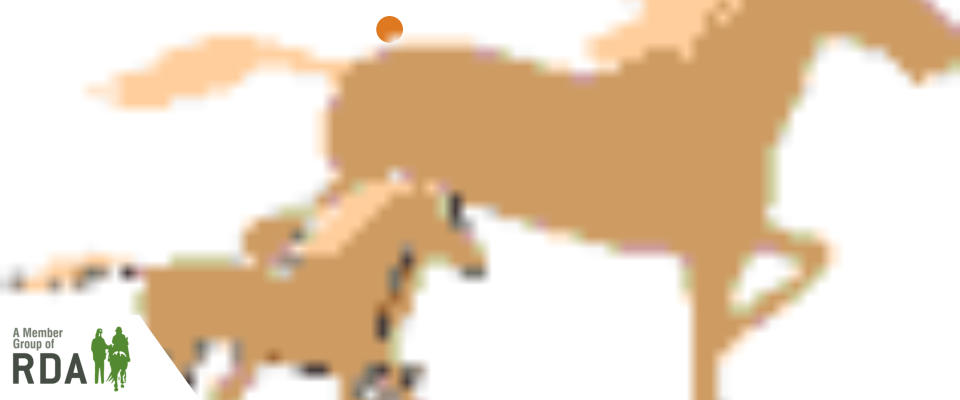 Registered Charity No. 1141360
(Please note our charity used to be known as Abingdon Group RDA with charity number 1074161, this charity ceased to exist in 2014 when it was replaced with the current incorporated form of RDA
Abingdon Ltd (with the charity number 1141360).
(A Group Member of the Riding for the Disabled Association incorporating Carriage Driving, Registered Company No 5010395, Registered Charity No, 244108)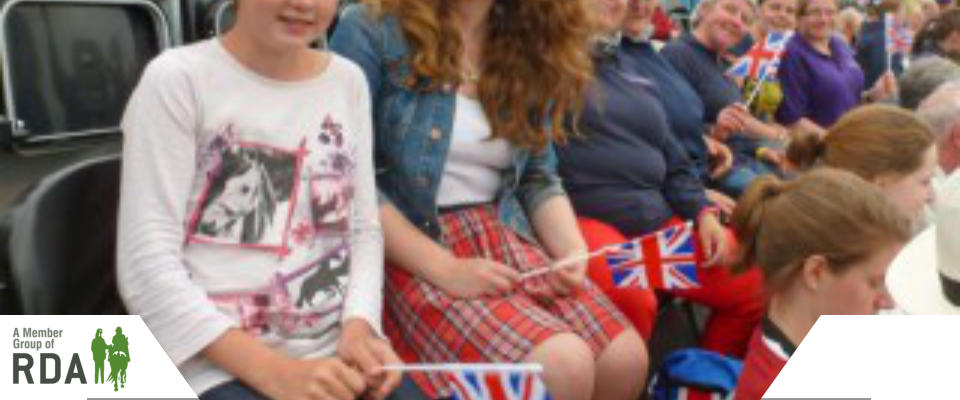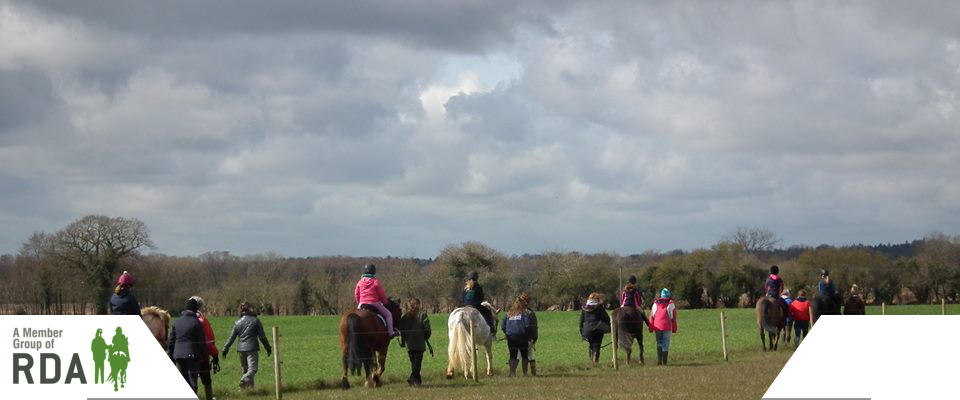 Offering riding opportunities to disabled people in
Oxfordshire and beyond.
Our horses are all very different characters - matched carefully with our riders.
Polo is a 13.1 welsh-cross strawberry roan. He is almost grey in the summer and
has a much darker flecked coat in the winter. Polo came to us after having some
fun and experience as a Pony Club all-rounder. It is best to keep calm and quiet
with Polo - he has some good memories that he would sometimes like to refresh.
Polo is a great fun ride who also loves kisses and cuddles.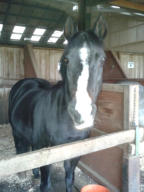 Candy - loves the boys and is a real beauty. She is a great favourite
with the volunteers and riders but can be a bit of a handful when led
down to the field after day in the yard.
Mr Brown is an extremely popular ride. He had some early problems
with lameness but seems to be over it now, thanks to a bit of tender
loving care and therapy.
Speckles was 5 years old when we bought him in 2000. He rides and drives and
excels in everything. Everyone loves to ride him – he is the perfect pony.
Speckles is the one to use for a suitable rider to have their first canter!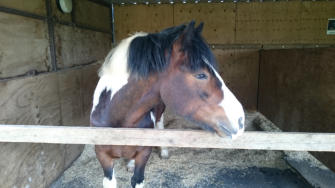 Jim Bob 14.2 and 6 years old (2016). Jim Bob came from a
riding school where he was competing with the younger
riders, doing sponsored rides and taking nervous adults
out on hacks.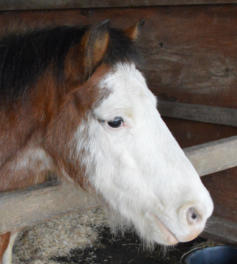 Bryn is our smallest pony but he walks out beautifully - short legs
don't necessarily mean slow! Bryn is a cheerful chap who is ideal
for our smaller riders.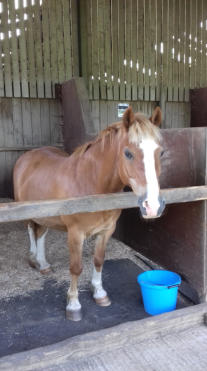 Jasper, purchased in May 2017 (12years old at the time),
13hh. He seems very laid back but don't be fooled - as
with all ponies, he can pop in a bit of a surprise when
you lose concentration.
Jasper came from a family home and was previously
ridden by the 2 children. Apparently, when they got fed
up, they would jump off and leave him and he would
just stand there until they returned (we haven't tested
this!).
Radish has come to us in her later years and is 14.2. She has had lots of fun
before she came to us and is happy to please and is enjoying being with us.
Everybody loves her - she is going to be very popular.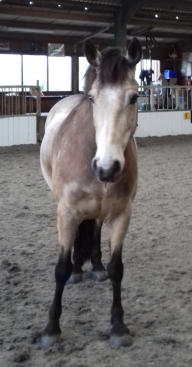 Ernie, purchased in 2018, 14:3hh. Ernie likes
to have a confident rider on board. He can
move beautifully and will make a super
dressage horse when he settles down and
has gained some experience of mixing in
different environments.
Prinnie or Prin - Princess is her
real name. Prin came to us in
2018 and is proving very
popular. She is a gentle soul
who loves poeple and
company. Tesco donated the
money for her purchase (we
are so grateful to all those who
voted for our charity and to
Tesco for providing the
opportunity.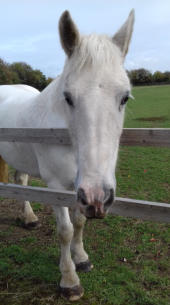 Add Amazon Smile for
our group funds.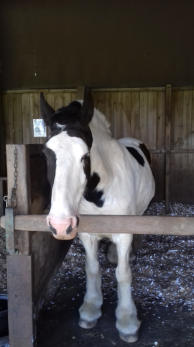 Chase was acquired in June 2019 when he was 9 years old. We think that
Chase has a great future with us. So far unflappable and a perfect size for
some of our growing teenagers. 15:2 hh and piebald cob - you will notice
that he is easy to spot, without much black down one side. There was a
little money left over from the purchase of Prin to put towards the
purchase of Chase (thank you Tesco).
Rosie stands at 15:3 and is an Irish Sport horse with a pretty
laid-back attitude. She was 16 years old when purchased and
she knows that she is beautiful!
Rosie was purchased using a wonderful donation from
Wooden Spoon - thank you so much.
Rosie will be perfect for some our our taller riders - she is
forward going but has some sound brakes. She is very
biddable and keen to please.
Maple is a 14:2 Cob and dark bay (almost black). Purchased
by the parents of one of our riders in June 2019, Maple will
be a great asset to the yard. A perfect size for the lighter
teenagers and adults.
Malcom arrived in early May 2019 and went to his
first competition in June (Southern Region
Qualifiers). We were quite short of horses at the
time, so it was a tall order for him to take over from
JimBob (who was under the weather at the time).
Malcolm surpassed himself and behaved
impeccably and the children rode him beautifully.